BSU Organizers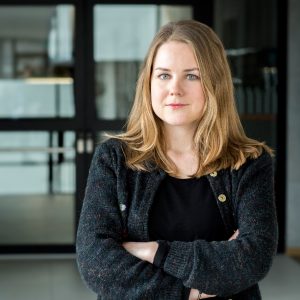 Agnė Poderytė
Coordinator of Baltic Summer University
About me:
I work at International Cooperation and Marketing Unit at VMU and, honestly, love my job as a big part of it includes organizing BSU!
I'm also a proud owner of two cute but wicked cats. I love plants (but they don't always love me back and die on me). Other hobbies that make me sound like a 19th-century spinster include walking in forests and reading. But I also enjoy riding a bicycle, binge-watching Netflix series and movies and, last but not least, travelling!
Can help you out with:
All BSU-related questions.
Contact: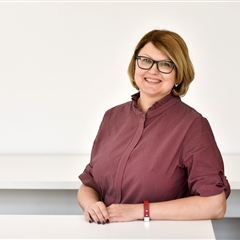 Ilona Tandzegolskienė
Coordinator of Nuclear Tourism in Postsoviet Sites summer course
About me:
My name is llona Tandzegolskienė and I am a lecturer at the Education Academy. My main activity involves teaching at the university and implementing different projects. The subjects that I teach are closely related to pedagogy and educational solutions.  I am delighted to be part of an interesting project "The Didactical Technology for the Development of Nuclear Educational Tourism in the Ignalina Nuclear Power Plant" (INPP) Region (EDUATOM)", which has been implemented for two and a half years now. The project focuses on identification of industrial heritage, searching for educational and didactical solutions in the nuclear town context, giving meaning to experiential learning and many more things. I like discussing, raising questions and searching for answers in a team. I adore cats and sunny summer days.
Can help you out with:
All course related questions.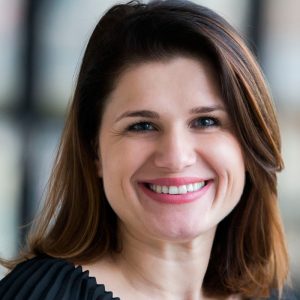 Sigita Jakubsonė
Coordinator of Summer School for Beginning Filmmakers course
About me:
I work at the VMU Media Lab as a coordinator. My responsibility is to make the media lab an attractive and useful place for students to make their own media projects.
Besides the visual media, my interests include education and psychology. Also, I love traveling and exploring new cultures and new stories. I know that you have a good one too 😊 Can't wait to meet you!
Can help you out with:
All course related questions.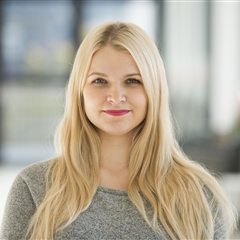 Monika Lisauskaitė
Social media expert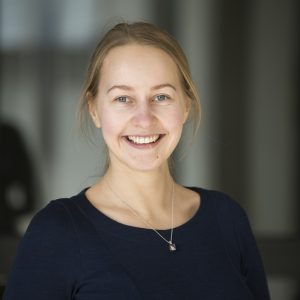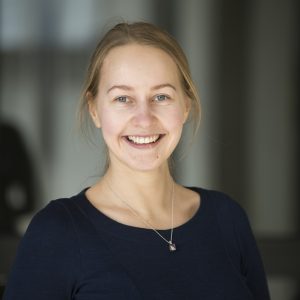 Greta Garnytė
Coordinator of BSU Lithuanian Language and Culture Summer Course
About me:
I am the Departmental Coordinator at the Faculty of Humanities. I enjoy helping exchange students, since I was one myself, and I am familiar with how it feels to come to a different culture, city, and an academic system.
I enjoy watching movies and reading books but mostly I love traveling and making new memories. I also try to lead a healthy lifestyle, so I bike a lot, take walks in parks and am careful about what I am eating. Esi tai, ką valgai!
Can help you out with:
All questions related to Lithuanian Language and Culture Summer Course.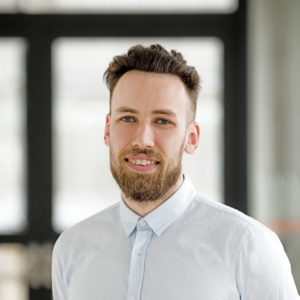 Tomas Mickevičius
Coordinator of BSU Summer Internship Programme
About me:
I work at the International Cooperation Department at VMU. I like what I do, because at work I can be myself all the time, here I get to meet and know young, beautiful, motivated people from all over the world and this environment lets me grow as a person every single day.
Even though at work I try to be as professional as possible, I love to laugh a lot and what I love even more is to make other people laugh with me. As a true Lithuanian, I am into various sports, yet, at the same time I am a big fan of some geekish stuff and pop culture related to it.
I can't imagine my life without music, movies and coffee!
Can help you out with:
All questions related to Summer Internship Programme.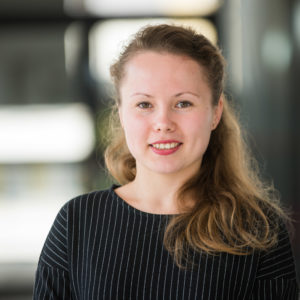 Elena Plotnikova
Coordinator of BSU Methods in Molecular Genetics and Investigation of Biodiversity courses
About me:
I work at VMU International Cooperation Department. Why do I love my work the most? Because I get to communicate with people from all over the world!
I'm an economist. Some people wonder how that might be, but I like to count things and work with numbers.
I love my pets, a cat and a dog. My mother says they are as naughty as I am.
I enjoy skiing. And it's great for me to have a winter hobby, since in summer I'm free and waiting for you, our new friends 😊
Can help you out with:
All questions related to Investigation of Biodiversity and Methods in Molecular Genetics courses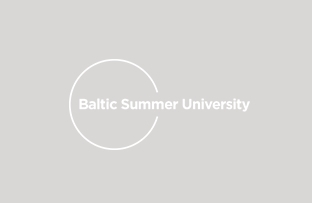 Aistė Ragauskaitė
Coordinator of Sustainability and Innovation in Rural Development Summer Programme
About me:
I work at the VMU Communication and Technology transfer center as an innovation marketing manager. I really love my job. During my free time, I love reading books and enjoying volunteering at an animal rehab center "Stebuklingi draugai". I love dogs and fish. My dog name is Lordis and I have two gold fish – Star and Moon. I love all my free time with my family, dog and friends #onlygoodvibes #adoptdontshop #hiking #lithuania.
Can help you out with:
All Programme-related questions.
Contact: