"SMART PRACTICE LAB": Summer Internship Programme (SIP)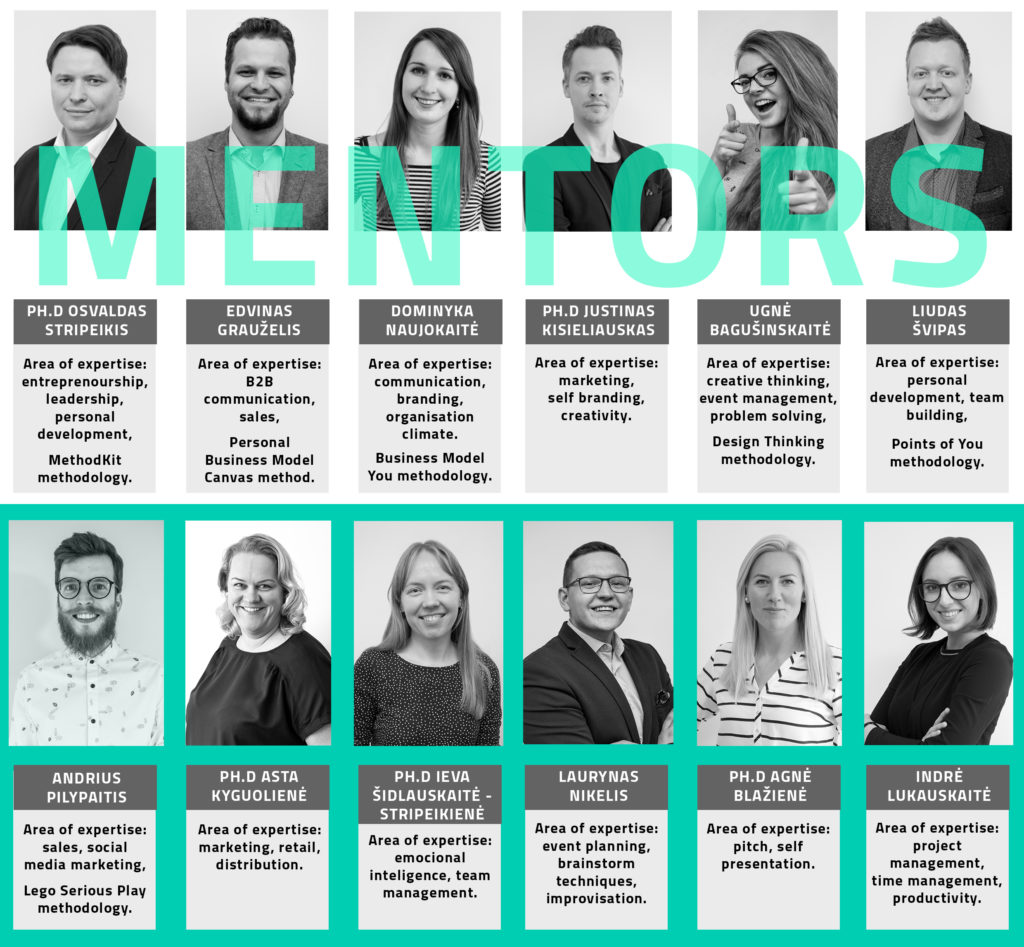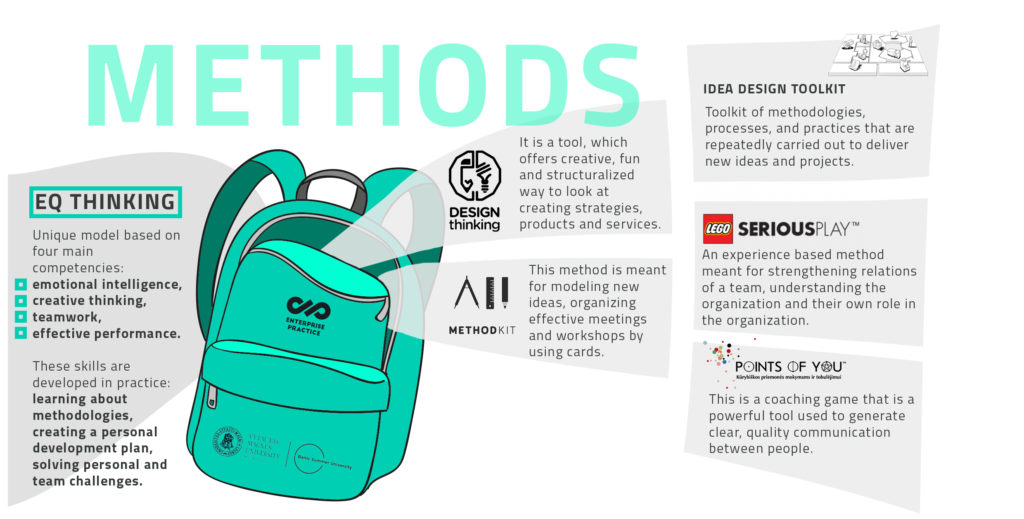 Field of study
Any
Duration
4 weeks (160 hours)
Dates
July 15 – August 9, 2019
Application deadline
April 30, 2019
Credits
10 ECTS
Course Leader
Dr. Osvaldas Stripeikis
Maximum number of students
50
Target Group
Changemakers, leaders and social entrepreneurs. Open-minded adventures and young researchers who like to learn from experiences, and real challenging situations.

Students from any field of studies (BA & MA studies) and university graduates.

Entry requirements
Desire for adventure; Strong motivation, Willingness to re-design own experience and be active team-member, English language proficiency (not lower than B2 level)
Short description
It is an "experience-based" four-week internship programme, which offers students a possibility to explore the world of ideas, using interactive and creativity techniques by solving the real challenges of organizations. The programme is implemented by the VMU Centre for Enterprise Practice (National winner and top 3 nominee in the European Enterprise Promotion Awards, 2018). www.verslopraktikos.lt

Internship placements are based on the "Smart Practice" concept, including the following key elements:

Group work in interdisciplinary teams (4-6 persons), solving real and challenging cases of organizations (it could be any case from our 100-partner network: including Kaunas City Municipality, most successful business companies, NGOs, culture or social institutions);
Personal entrepreneurial competences development approach

(Experience reflection);

Individual and group mentoring and couching

;

Case-solving using creative and project-based methods and techniques

("Design Thinking"; "Lego Serious Play"; "Experience Design"; "MethodKit").  

Internship placements are provided for students in their chosen fields and area of interests, best competencies and skills, including art, creative industries, finance and economics, politics and international relations, medicine and social work, communication and public relations, marketing, advertising, IT, etc.

This programme offers:

Intensive 3-day summer bootcamp on creative techniques and methodologies;
Internship placements based on the "Smart Practice" concept (Solving organization's challenge in interdisciplinary team of 4-6 students);
Toolbox of creative methods (

"Design Thinking®", "Lego Serious Play®",

"Business Model Canvas®", "

Method Kit®", "Points of you®", 

"Personal Business Model You®");
Personal and group mentorship during the programme;
Practice to work in interdisciplinary and international team, solving real challenges;
Visits to the partner institutions – companies and organizations;
Getting to know the university and modern Lithuania;
Introductory day at VMU;
Cultural program and trips (optional);
10 ECTS credits and VMU certificates.

Aim
To develop student creativity and problem-solving competencies. Provide students with opportunities to acquire and/or improve intercultural and general professional skills, meet people from all over the world and better knowledge about Lithuania and its culture.
Learning outcomes

To gain knowledge and practical application of creative methods: "Design Thinking®", "Lego Serious Play®", "Business Model Canvas®", "MethodKit®";
To create and execute personal development plan on entrepreneurial competencies and skills;
Practically implement creative techniques and methodologies solving real challenges provided by organisations;
To develop competences and skills to work in interdisciplinary and international teams;
This journey challenges students to solve issues being faced by social and business organisations, generate ideas and create actionable projects.

 

Programme Structure

Orientation Day (1-day event, introduction to the programme, various lectures on Lithuanian history and culture as well as student professional orientation, various workshops, meetings, lectures, other activities)

Personal Development Model based on "EQ-THINKING"

During 4 weeks of the programme, students make their experience evaluation and reflection. This includes the development and implementation of a personal development plan, with a special diary, focused on student's self-analysis. Individual work with mentors and couches. Main methodologies used: "Points of you®": a coaching game and a powerful tool used to generate clear, quality communication between people. "Personal Business Model You®": this tool is designed to teach students how to draw "personal business models," revealing new ways their skills can be adapted to the changing needs of the marketplace and to reveal new, more satisfying, career and life possibilities.

1st WEEK "Group forming and get-to-know methodology".

This week will start with an intensive 3-day summer bootcamp in a countryside and focus on creative techniques and methodologies. During bootcamp students will be solving demo cases, learning creative methods and meeting their mentors.
Internship placements

will be based on the "Smart Practice" concept. After an intensive 3-day bootcamp training, students are distributed to work in interdisciplinary teams (4-6 persons), solving real challenging cases of organizations (it could be Kaunas City Municipality, business company, NGOs, culture or social institutions). Cases will be solved using creative and project – based methods and techniques.

Teams will meet every week and, together with mentors, go through the process of creating and implementing business or social projects.
During these course days, students will be inspired by the input and work foundation of creativity processes and basic knowledge of "Design Thinking®"

methodology. DT is a tool, which offers creative, fun and structuralized way to look at creating strategies, products and services. This method is oriented towards forming an optimistic view and allows to understand that every team member can accomplish different tasks and be the change in the creative process.

2nd WEEK "Empathise and Define".

On this week, students will meet their company mentors and will focus on practical analysis of their challenges.
Each student will be placed in a group of 4-6, and with the help of mentors, will do their best to understand the essence of the problem they are willing to solve.
During this week, they will focus on methodology "Business Model Canvas®". It is a complementary method, which allows easily and visually convey current business models and the ones that have already been created. These methods also allow to understand existing and future value for the end consumer.

 3rd WEEK "Ideate".

This week's focus will be on an extremely creative brainstorming. Students using info they have acquired during the 2nd week will create ideas how to fix problems related to their challenges. During this week, they will focus on "Lego Serious Play®" methodology. LSP is an experience-based method designed for strengthening relations of a team, understanding the organization and their own role in the organization. This method allows understanding the inner structures of the organization by projecting your own insight into game elements, thus removing the psychological stereotypes and restrictions

 4th WEEK "Prototype and Test".

This week focuses on creating a more specific prototype on how to solve the case. During this week, students will learn how to work with project development methodology MethodKit®. This method is meant for modelling ideas, organizing effective meetings and workshops by using cards. This helps create new ideas and expand on old ones as well as get basic and detailed review of the situation. Method is based on creativity and teamwork when all the participants discuss, organize and research sections of the projects that need more attention.
Final idea/project-pitching to the stakeholders

Follow-up reflection and process evaluation

Fee
EARLY BIRD: 700

FROM MARCH 1st: 750

(includes tuition, teaching material, social programme, bootcamp, trips, excursions, refreshments provided during the cultural evening and opening/closing ceremonies).

If you are applying as a group, mention this in the registration form by statting your name.